2-Day Clinic - Oct 2-3, 2019 & Oct 4-5, 2019 - Sun City Center, FL (Kings Point)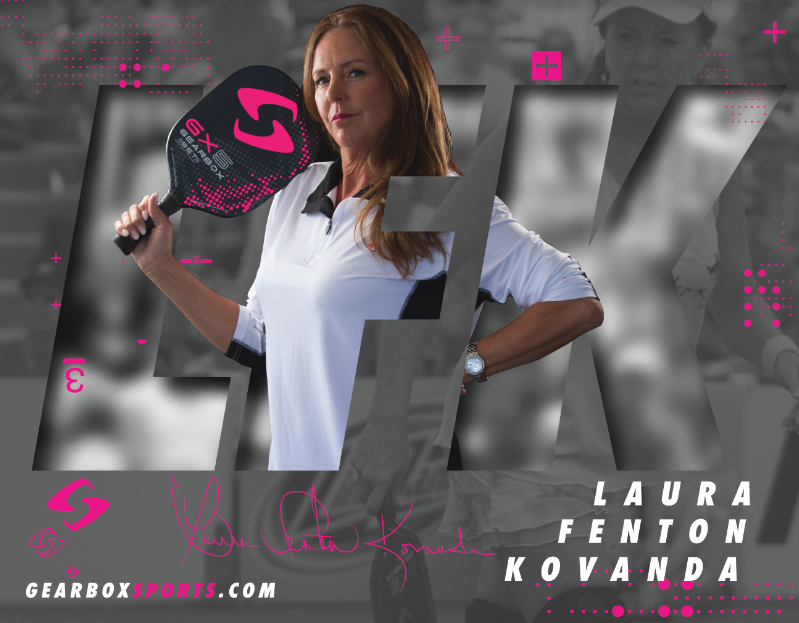 2-Day Clinic - Oct 2-3, 2019 & Oct 4-5, 2019 - Sun City Center, FL (Kings Point)
Laura Fenton Kovanda has an extensive teaching background which included biomechanics, kinesiology, exercise physiology, biophysics, sports psychology, neuroplasticity, nutrition and athletic training, not to mention teaching students "how" to teach basketball, softball, baseball, volleyball, football, tennis, racquetball and pickleball. When one learns to see mechanically what is creating the problem in a student's swing, footwork, shot, serve, overhead, etc…, then they have the ability to correct it. Anyone can see what a player did wrong, but do they know how to correct it and why? This is one area Laura is quite well known for – fixing bad habits that have been created due to incorrect body mechanics/motor skills.
Being a professional athlete for over 15 years with the U.S. Olympic Racquetball Team and managing her own sports academy, Laura brings a vast amount of knowledge and experience in the sports world. Laura's passion for the sport, league play, and tournaments helped her realize that pickleball was ready for something new. Dedicated to the amazing sport of pickleball, Laura is coming to Incline Village to deliver a not-to-be-missed series of clinics.
LOCATION: SUN CITY CENTER, FL (KINGS POINT)
TWO-DAY CLINICS
OCTOBER 2-3, 2019 (Wed/Thu) - 3.5 SKILL LEVEL
9:00 am – 11:00 am + 1 extra hour of play critiqued!

3.5 Skill Level

$95 per person
OCTOBER 4-5, 2019 (Fri/Sat) - SKILL MASTERY FOR YOUR NEXT LEVEL!
9:00 am - 11:00 am + 1 extra hour of play critiqued!
Skill Mastery for your next level!

$95 per person