WTP Sectional - September 1, 2018 - Dartmouth, Massachusetts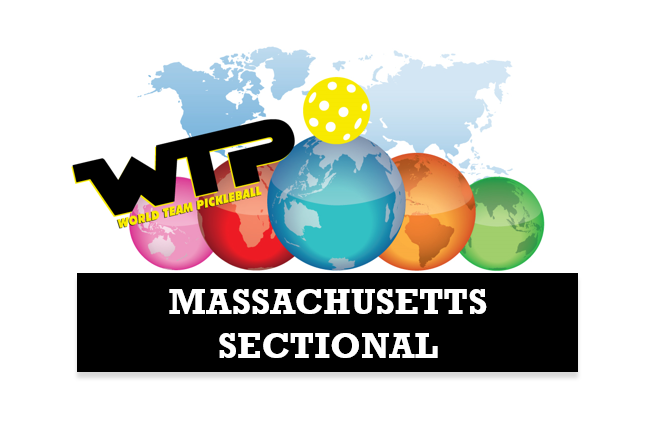 WTP Sectional - September 1, 2018 - Dartmouth, Massachusetts
REGISTRATION INFORMATION
TEAM CAPTAIN: Every team must have a captain. A team name makes it that much more fun! Teams have dressed in themes and similar colors to display their team spirit or represent their state or country. What will your team do?
NO TEAM? NO PROBLEM! Players may register as individuals, as there are always other players who need team and team that need players. That's alright! We'll create or find a team for you!
WTP DIVISIONS:
Mixed Team = Minimum of 2 men and 2 women in which you will pair up to play Men's and Women's doubles, then Mixed doubles teams. (maximum of 6 players to rotate/substitute)
Skill Level = 3.0, 3.5, 4.0, 4.5, and 5.0 (you may play up 1 level)
Tournament Ball = Onix Fuse
REGISTRATION AND FEES
You will be playing MULTIPLE BACK-TO-BACK MATCHES each day of this 1-DAY TOURNAMENT. Please make sure that you are prepared with your own hydration and snacks to keep you going. The Tournament will have limited items available.
REGISTRATION: $25.00 USD
To view teams registered for this event or players needing a team, please visit the
Your registration is not considered complete until you submit the form and pay the registration by clicking on the shopping cart to check out.
Online payment via PayPal
QUESTIONS?
TOURNAMENT HOST: Yan Burdett - smileyyanyan@gmail.com
Thank you for registering for this World Team Pickleball event! We look forward to playing with you on the courts.
Each WTP event has their own page on WorldTeamPickleball.com. Please visit the WTP Massachusetts Event Page to view others who have registered and updated team standings during the tournament!
Please feel free to contact us at WorldTeamPickleball@gmail.com if you have any questions.
Happy Pickleballin'!